Quality education
and care for your Children
Building a foundation
for every future
A paradigm shift in the world calls for a paradigm shift in the way we impart education – one of Little Duckling Daycare core beliefs. By building their foundation with 21st century skills, we ensure that our little ones adapt to these advancements and thrive with success no matter what the future holds.
We focus on developing 4 important C's: Critical thinking, Creativity, Collaboration and Communication using the most fun and comfortable techniques that provide your little one a wholesome learning experience.
As every child is unique, so should be their learning experience. Whether they want to become a Cosmo tourism Founder, Robotics surgeon, DNA Interface Designer, or a Biomedical engineer, Little Duckling Daycare gives them wings to discover the world at their own pace.
Integrated Program (1.5 – 10 years)
It's exactly what the name stands for: a holistic approach combining the best of both worlds: Integrated Program day care. It allows independent and unstructured playtime to encourage your tiny tots to express themselves without any inhibitions. It promotes self-discovery of their strength through our skill-based syllabus and activities like Foundation Science, Yoga, Zumba, Indoor and Outdoor Playtime, Nap time, and Meal breaks. The same is combined seamlessly with the 21st century skill-based learnings – the 4 Cs to strengthen their foundation the right way. We offer half and full-day integrated programs for you to choose from, starting from 8 am till 8 pm.
Our program is guided by the developmental milestones which embrace the six most important learning domains in education
Our set he for firmament morning sixth subdue today darkness creeping gathered.
21st Century Learning at Little Duckling Daycare
"Our program is guided by the developmental milestones which embrace the six most important learning domains in education"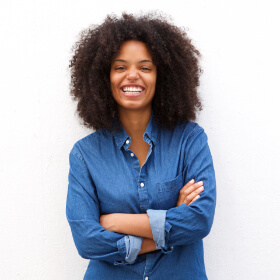 "Our program is guided by the developmental milestones which embrace the six most important learning domains in education"
"Our program is guided by the developmental milestones which embrace the six most important learning domains in education"
Pre Enroll your child in house at the Day Care! (Enrollment is dependent on availability)